November 2021 
It's raining at the moment here, a rare and wonderful weather state for Utah, and I'm hanging on the couch with my laptop, chai beside me, perusing lovely birthday messages (proud Scorpio here) and feeling. . . happy.  Just a few short days ago, however, I was losing it, flipping through my mental rolodex of disappointments and frustrations as if they had intense and absolute relevance and potency in my current life.  It was one dark and depressing spiral, oof.  And yet here we are, today, calm and productive-ish, doing my thing with the even-keel I imagine most people experience on a regular basis. 
The emotional rollercoaster of my creative life is sometimes intensely uncomfortable.   
It's also short-sighted.  In the throes of life going really well, I am convinced everything that's been needing attention is fixed, and will from now on be better, forever.  And when deep in the hole of being down and out, I feel certain that nothing will ever be okay again.  If it ever even was.  Ugh.  I'm worse than bitcoin -- frequently up and down, with all the anxiety and back-burner worry and none of the confident cash-out now and take the profit, baby!
I don't have a lot of answers.  But if you too feel up-and-down with creating, or feeling, or even just being, please know I'm with you right there in the continuum too.  I'm always watching for glimmers of possibility and the energetic bursts of hope, for the actions or comforts or beliefs that seem to be helping, for the people who somehow can still remain in my orbit, even when, as Joni says, "I'm so hard to handle, I'm selfish and I'm sad."   But it's not easy.  
Over the last year, I fear I've been on the harder-to-handle end of the spectrum more than usual.  But there are still days like today, where I like it so gray, it feels like a mirror,  where the inside and the outside seem to exist in a copacetic equilibrium where there is comfort and direction cushioning the chaos that can sometimes be life.  And I am always glad for them.  
Today I'm thankful for:
1. The fabulous book, "Midnight Library" by Matt Haig.  I am LATE to the party on this one (it marinated in my Kindle reader library for wayyyy too long!) but it doesn't mean I can't be it's long-tail cheerleader.  I vote for Phoebe Waller-Bridge to play Nora in the movie, btw.
2. Kids being able to get Covid vaccinations.  So glad to check that box.
3. Wonderful thai food last night... red curry with tofu, drunken noodles with beef, pad thai, the whole shebang!  And the leftovers made a spectacular lunch today!
4. New episodes of Succession, a DEXTER reboot, and Jason turning me onto the brilliant musical stylings of the intrepid Jake Wesley Rogers of Missouri.  Let me proclaim it:  he will be the next big thing.  Jump on early, people (especially if of the LGBTQ persuasion)
5. All my dear family members, friends, and fans who reached out with such kind birthday wishes!  You guys are the best, thank you!
August 2021
Welp...pops of color are creeping into the edges of the trees, school supplies are appearing on store endcaps, and a low-grade anxiety about how late the kids are sleeping every morning -- and how harshly shocking school mornings are gonna be soon --  has become part of my mental terrain.  Yep.  Autumn is a comin'.  
The newly embraced sense of freedom (even jubilation) at being able to socialize safely, attend festivals and events, even just walk through the grocery store without a damp mask on....well, that is starting to seem like a short-lived melange of pleasures.  The Delta and other Covid variants have laid out several (fully-vaxxed) friends, as if to emphasize that life is not going to fully  'return to normal', whatever that is or should be, anytime soon after all.  We'll all keep trying the best we know how, and hopefully will get through this with extra awareness and gratitude for the little things that have been out of reach through most of recent months.
This has been a summer of water for us... a few weeks at Lake Tahoe, where the kids happily tired themselves out every day in the cold water and searing hot shoreline.  Us too...we kayaked in our inflatable Intex number -- those things are great, and so affordable! -- and threw the frisbee, delved into our reading piles, meditated on a floating mattress thing, and discovered the delight of ice-cold, canned pinot gris.  It was a nice change from the screens that have been so ubiquitous in our existence lately.  (I saw a tweet that laid it out well:  "Here's my day:  wake up, tiny screen, mid-sized screen, big screen, big screen, bigger screen, mid-sized screen, sleep."   Which, disturbing as it might be, did sum it up pretty well for awhile there.  Ugh.)  Even I, a fully grown-ass woman raised on Nancy Drew books and Brady Bunch reruns instead of devices, frequency find myself in scroll-lock.  I can almost feel the brain cells crowding onto the pathways of digital demise; it's indeed hard to break away sometimes.  So having nature insisting we remember she exists and allow her to entice us to enjoy our senses again was a welcome shift.  
Mark and Daisy and I also took a one night trip up to Bear Lake earlier this week.  It was great!  We stayed in a little motel right by the shore.  We walked the sandbars and collected little nature treasures, discarded feathers, tiny shells, tiny pretty rocks.  It was coming up on Raspberry Festival Days up in Bear Lake (we followed the "Frying Friars" food truck half the way there) and so it was busier than usual.  The lake's water level was very low, which revealed thick swaths of sandbars (or mud bars) where people set up 'shore camp' with little tents, lawn chairs, even barbeques!  Talk about your own private Idaho!  It was kinda weird, but also great.  I know I always want to maintain the sense that the water is just ours.  No other people encroaching upon our little island of experience.  Perhaps I've been in the wide open spaces of the West too long!
Just a few shows this summer...I hadn't realized I'd missed it so much, yet almost felt uneasy about committing to playing again.  Music is definitely muscle memory in large degree -- it IS like riding a bike -- but there's also a huge energy component involved with the performing side.  And a vulnerability mixed with a kind of urgent need.   So perhaps the whole thing is more like riding a bike, except on a tightrope, high over a crowd, while having to pee.   ...You want to do it, you've got to do it! But there is a part of you that might rather just avoid the whole elevated stress of the process too.  
I've been thinking about these things that have such push and pull in our lives at different times...performance, parenthood, partnership, discipline, healthy habits.  Things we want to do, love to do, even need to do. . .but for some reason, still often seem to avoid.  Ooh, how I clutch to reasons that seem to validate my avoidance, or explain it.   
Take the kids and my music, for instance.  Unlike the bunnies, who hop right on over to enjoy the sounds and vibrations when I play the piano, our kids really didn't like it when I practiced when they were younger.  They'd carry on, cry, whine, need stuff every five seconds...I imagine it had something to do with child-aged hearing sensitivity, but even more to do with my unavailability to them.  When I was performing onstage, it was the WORST, as if they couldn't bear to not have my undivided attention.  So there were antics.  We still shake our heads and laugh about Daisy as a toddler when I played a show over in Midway years ago...I was way deep in the feels of "This Is Our Life" when I glanced over to see Daisy on the blanket next to Mark, casually licking a flipflop.  And NO ONE in my family wears flipflops.  Daisy's now almost taller than I am and a lovely adult-esque character, so Foster is currently voted most-likely-to-distract-Mom during a show.  (I'd guess with a victorious SHOUT at completing an Roblox obby!).   Their dismay was definitely a good scapegoat for avoidance for a while.  Now, they are fine with me practicing, even unaware much of the time, though I still prefer to do it when I'm alone in the house.  (Which is almost NEVER.). But I do like that the kids keep me real about it all. 
What's the old saying?  "Behind every great male artist is a woman rolling her eyes."     
Or, in my case: "Behind every Mom taking her art seriously, there are her children who are completely oblivious.  And who are asking for a grilled cheese."   Thank God Mark is an artist too and gets it.  :)
Happy August to you all.  I hope you're healthy, hopeful, and hanging in there.  
xo
mb
Today I'm especially thankful that:
1.  Mark's parents have moved here and seem to be settling in really well!  Watch out Pickleball players!
2.  the smoke that's been such a part of the atmosphere lately isn't always part of our lives.
3.  the few social gatherings we've attended this summer have felt so good for the soul!
4.  I've found such satisfaction and beauty in drawing mandalas over the last year
5.  I came across the delightfully engrossing book I read recently:  "The Invisible Life of Addie Larue"
October 2020
Thanks for comin'!  Here's my story.  Lately I'm:
--learning the difference between 'digraphs' and 'blends' thanks to 2nd grade phonic work with Foster
--amazed at the supercool Cosplay outfits that Daisy has been creating from the locked upstairs bathroom
--continuing to reconnect with old friends online, checking in on them and their families.  So far, my circle has been very lucky.
--making so many meals everyday.  so many.  SO many.  The kitchen looks like a bomb went off and we're always out of cups!
--spending a silly Mount of time reading up on the chic new fashions for fall!  Says WHO..? And where are they wearing them?  And who will fit INTO them?  And who cares anyway?  (I guess me.)
--taking scalding hot baths w/epsom salts every night, aromatherapizing them with what seems needed.  Lately: rose+geranium for calm
--taking turns with Mark sleeping on a twin mattress on Foster's floor...night terrors are really, really tough on little ones.  They are also really tough on older ones who have torn rotator cuffs, titanium hips (ski terrain parks area bitch!), and a general "princess and the pea"-like approach to linens and mattress accoutrements (*that would be me)
--smelling the delicious cinnamon buns that Daisy just made in the kitchen.  Not gluten-free, which is probably a good thing.
--cooking comfort foods like polenta, bolognese, cookies, crepes, chai.  Not together.
--brushing up on my barebones uke skills thanks to Fender.com
--meaning to take 97 classes on Skillshare that i signed up for
--also meaning to dive into the other 21 classes on DailyOm that I signed up for
--snuggling up with the fam on the couch alot
--vacillating between Throw Throw Burrito and Phase 10 as the favorite family game
--wondering wondering wondering when this will shift and what will happen then?
Septembe
Lately I'm: 
-- lying low (see: OITNB binge reference) while recovering from a back-to-school knock out sickie spell.
-- cooking hot breakfasts, cuz I'm like that when still in September-Mom mode.  French toast,
Kodiak Power Cakes
. Yeah!
-- settling into the pickup line for school niiiiice and earrrrrly.  Yep.  Me time comes in many forms. 
-- hiking and walking in the forest, feeling ideas and solutions and possibilities swirl around like sprites and fairies
-- making patchwork/scribbled/paint splattered jeans from the weird pairs that just don't cut it on their own
-- prepping for a fab winter season of new music, old friends, and playing in gorgeous, awe-inspiring places
     and
AJR's "Sober Up"
(late, but I just got obsessed with Rivers Cuomo so let's rock)
-- gearing up for trenchcoat season, cocoony sweaters, butternut squash soup, and power-of-8 meditations resuming
-- developing a tv series (does that make the process sound more glam than 'hacking to life'?)
-- prepping to launch an official outlet for my creative coaching/consulting work.  News coming soon!
-- witnessing (with awe) the growth, wit, and compassion in our kids...
    plus admiring Daisy's menagerie of wildlife (now with bees!) and Foster's minecraft kingdoms
Purchasing music, e-books, or other products is easy here, too.
Buy and download tracks right here
or follow easy links to get the cds from
vendors you already know and love, like
CDBaby, iTunes, and Amazon
.
Order specially signed and dedicated CDs from Mary Beth,
sign up on our mailing list to be in-the-know with news and events,
or just
share your thoughts
about anything you like in our Guestbook.  
If you'd like more information on Mary Beth's book on energy and the creative process,
"
Kick-Ass Creativity
," head on over to the dedicated 
"Kick-Ass Creativity" site
.  
Thanks for visiting and we look forward to seeing you soon!  
The happy-go-lucky unscheduled tumble of summer is now a crisp, autumn vibe.  Pumpkin spice and salted caramel mochas, pears and apples and butternut squash soup...it's chilly in the mornings, the kids are all about Halloween costumes and jackolanterns, and the winding forest paths are carpeted with papery pinks and yellow-oranges and reds. It's always around this time that I pull out those weird clothing items that seem like a good idea for one minute but then never seem to settle into actual usage. . . sleeveless turtlenecks, wool shorts -- I'm lookin' at you.  
I lost my Dad early one morning at the end of July a few years ago.  Each year around that time I find myself wanting to be back in Illinois as the summer wraps up.  It feels like he's with me..  This year I couldn't go...didn't want to travel and put my family here in Utah at risk unless really necessary.  But I still took the opportunity to remember the incredible kindnesses that people extended time and my family.  So many dear friends and all over family members reached out to provide comfort, food, support, stories, and various other kindnesses to my family and me...we are all still so grateful for your thoughtful gestures and strength.  Grief is horrible -- perhaps something that becomes a part of you forever -- but the love and generosity that has surfaced in its wake will resonate with me for a long time, too.  Thank you again and again.  Thank you.
Some cool events coming up here in Utah and in Illinois and other good places.  I hope I'll be able to see you here or on the screens.  The music and words continue to help me make sense of the unfathomable, the mysterious, the blessings -- and to help me find faith and trust when my heart — and the country I love — is so torn apart with fear, sickness, and uncertainty.  I feel like there IS light at the end of this long tunnel...thank you for sharing the journey with me as we hopefully can all find what that light can mean for each of us.
xo mb
Art in the time of Corona
It's a strange world out there.  And in here.  Would any of us have imagined -- even a few short months ago -- that we'd be wearing masks to the grocery store, overseeing all our kids' learning on home computers, waving to neighbors only from a safe distance, wiping down amazon boxes with disinfectant?  
The introvert in me was quietly giddy for the first few days...the order to stay home felt more in the benign nature of a blackout, or a snowstorm...an over-cautious  gesture, a relieving nullification of having to DO STUFF and GO PLACES and TALK TO PEOPLE.  I can be quite a hermit sometimes.  That was before the actuality of people growing very sick and dying became real and personal.  Then the news grew more pointed and more graphic and the snowday analogy felt shallow and crass.  
I found myself constantly scrolling through the news app.  What was I looking for?  What definitive article was going to quench the thirst for knowledge or assurance or an actual end date for this limbo?  
We settled in, mostly to keep the kids calm.  We played board games every night, which was good.  We, thankfully, had enough food and stuff in our hoarder-ish home to set us up for a while, but that is changing of course, four weeks in.  An EARTHQUAKE woke us early one morning, adding to the fun.  Yeah that happened. 
Politics somehow continued, snipes and jabs and sides and bullying and accusations and foolishness.  Is there truly NO situation that will bring out gravitas in some people?  Is there no situation that will inspire selflessness and relieve them of a bombastic, self-centered need to be praised and overcredited?  Apparently not.  Infuriatingly...not.  Even while the everyday people around us risk their lives to keep some continuity, some normality, in place, helping those who can try to get some work done, helping families get the supplies and food they need, and patients get the treatments desperately required -- it's the posturing, the blame, the deconstruction of essential structures that continues.  
Here at home, our hair grows long, our carb-dependent bellies a bit puffy, our energies low even though we're doing less than ever.  Shows we'd never gotten around to watching now punctuate our schedules with brief respites of laughter in the absurd (Schitt's Creek) and escapist drama (thank you, Ozark).  We frequently mention our gratitude for the internet.  Our seven-year-old figured out how to disable his ipad screentime limits, and to be honest, we're kind of fine with it.  
The introvert in me is now feeling a little overwhelmed by all the togetherness.  At the start of the stay home order, I think I may have imagined that I'd be writing songs and sharing livestream performances online and finishing up a big writing project that I've had going for a year now, but those things aren't happening.  Because I'm never alone.  And as I've discovered in the last decade, over and over -- for these things I need to be alone and uninterrupted.  I'm so grateful to be safe, to have my family around me, to be healthy, I TRULY AM, DEEPLY;   but there is barely a moment each day when people aren't with me, near me, asking me for food, talking to me, leaning up against me or laying on top of me (the little guy is a hugger :).  And so the part of me that fills itself up by being alone, that processes stuff, that musters up the good energy to spend and share with others... well, it's really struggling.  As I'm sure are the extrovert parts of those who need the presence and influx of new people interactions to keep their vibes up and healthy.  It's a process.  We'll find creative ways to figure it out.  
But we're fine.  I hope you and your families are fine and hanging in there too.  And I hope we all continue to support each other and help find a way though this while retaining the generosity and kindness that so many people are demonstrating, as they do, at the very hardest of times.  Let it bring out the strength and truth in us all.  
May you be well.  
xo mb
FB LIVE SHOW from May 23 -- Watch Recording Now
hi everybody!  I did a fun homespun show on Saturday May 23rd on Facebook Live for Park City Institute (with help from lots of other great local folks, like Mountain Town Music and Randy Barton).  It's now posted to watch -- you'll see some great old favorites, a couple classic covers, and even a brand new song.   I'm hoping to make a tradition of kicking off the weekend with a few live songs for you all on Fridays, so let me know if you have any requests!  I'm including a tip jar here (right below this info) in case anyone's might be inclined to send a 'very special hello' after watching the show or with their song suggestions for future virtual concerts.  Thanks in advance, you lovely people!
Here's the link to watch the show:  https://www.facebook.com/parkcityinstitute/videos/1050343348693262/
I apologize to those who had a little trouble logging on...it seems to be a little tricky.  But we're all learning.  :)
Best wishes everyone and I hope you enjoy the show!
xoxox mb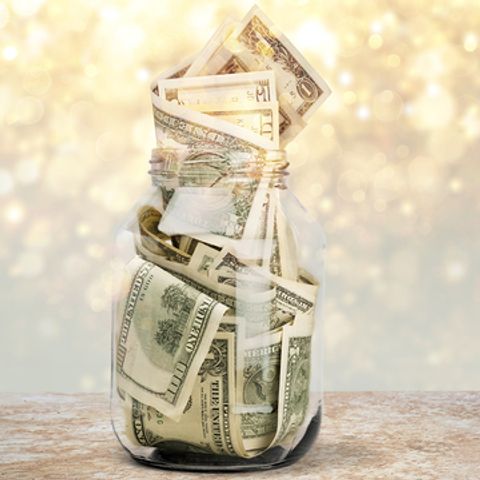 Drop in a TIP! :)
If you're enjoying the music and would like to send a tip, I will humbly accept and greatly appreciate your support. Your contributions will help me continue to make music & host more live online performances. ***OOH! Fun little bonus*** THE HIGHEST TIPPER OF THE NIGHT will receive a SIGNED LYRIC SHEET from me of their fave song. Thanks!!
Enter the amount you wish to donate